🧩 CERTIFIED AUTISM TRAVEL PROFESSIONAL™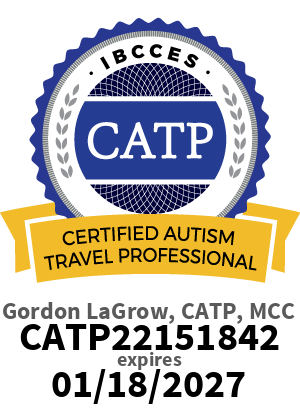 A Certified Autism Travel Professional™ (CATP) is defined as a professional who has demonstrated that they are both knowledgeable and capable of providing support and travel related services to an individual on the autism spectrum as well as their family. The CATP has gone through the IBCCES Certification program to specialize in autism related needs and accommodations specifically related to travel.
A digital magazine for individuals, families and travel professionals that highlights industry leading organizations who have gone above and beyond to certify their destinations and make them more accessible for autistic guests and those with other cognitive disorders.
Many of our Magic Planner are Certified, look for the puzzle in their profile! 🧩